Kanatal is now a well-known hill station among tourists. That's why tourists visit kanatal frequently. Keeping the crowd in mind, now kanatal offers many hotels and resort in kanatal and around kanatal. Although there are many hotels and resorts  in kanatal, but today here we will tell you the best hotels & resorts in kanatal. Once you are in kanatal, don't forget to taste Buransh.    
Following are the details of best hotels and resorts in kanatal :-
1) Club Mahindra Resort in Kanatal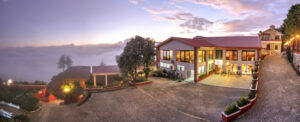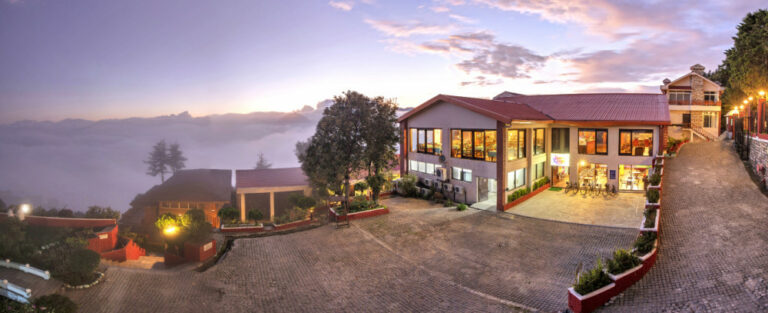 Club Mahindra is a spa resort in Himalayan vicinity. It is located in the region of Pauri Garhwal, located 11 kms from Chamba .
Club mahindra is the 1st luxury property in kanatal region. Club Mahindra is located amidst shivalik ranges and lush green pine trees.  Club Mahindra offers 34 deluxe rooms & 03 luxury suites.   If any one looking for super luxury in kanatal, then club mahindra is the right property to choose. 
2)Hotel Pine Queen Kanatal
Hotel pine queen is newly opened hotel and located just 11 kms from Chamba. Hotel Pine queen offers beautiful view from most of the rooms. This hotel offers good food. Pine queen offer restaurant with Wifi. this location is located between chamba and kanatal. 
3) The Terraces Kanatal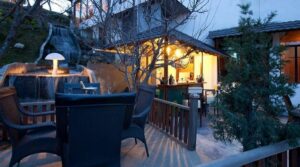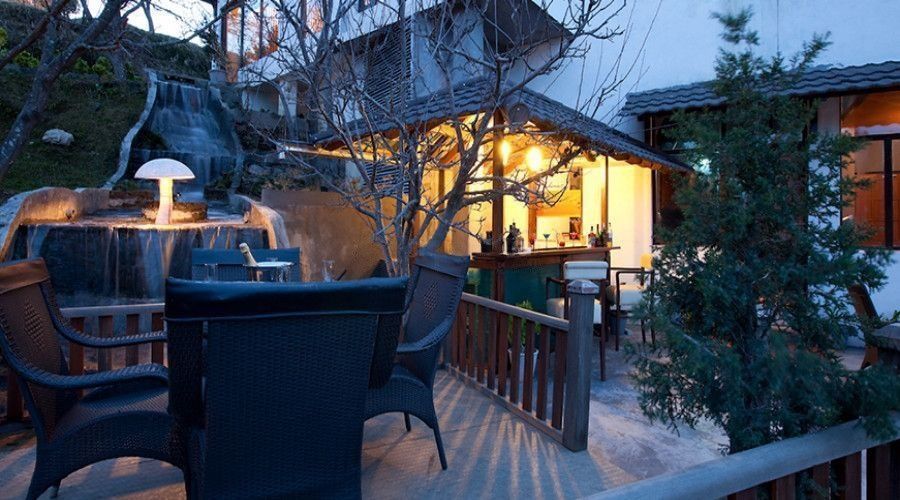 The Terraces is a 4 star deluxe hotel located on Chamba – Mussoorie Highway.  After Club Mahindra, this property offers the amenities in Himalayas.This hotel is draped in 5 acre of land.
The Terraces offers 8 deluxe rooms , 12 super deluxe rooms and 2 luxury suite. The open Terraces café is best part of the hotel. The Terraces offers Spa , Gym , Events & meetings for corporates.
4)Avalon Himalayas Resort in Kanatal
The retreats in Kanatal offers a 360 degree breathtaking perspective on the snow-shrouded high Himalayan reaches and rich green woods. These are Kanatal resorts where opportunity will in general arrive to a stop, pine scented new mountain air to inhale, calm and singular pathways where you can hear a periodic birds of the Incomparable North, lavish green woodlands, quiet valleys, captivating meadows, splendid red flaring dawns and dusks, drifting mists, hazy slopes, smooth dark evenings spread under a covering woven with sparkling gems, peacefulness, overpowering serenity make Kanatal 'The Fantasy Objective'.
5)The Hermitage Kanatal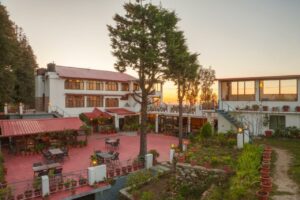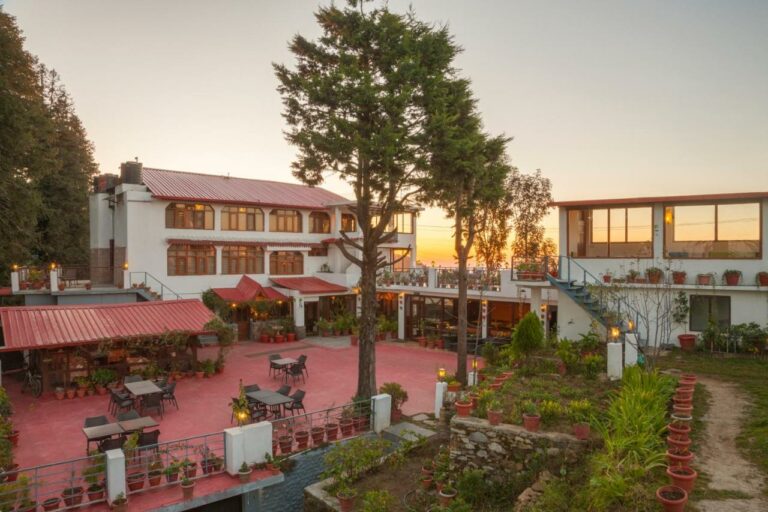 The Hermitage kanatal is a deluxe 3 star hotel located 15 kms from Chamba on Chamba – Mussoorie Highway. This hotel is ideal for those who are looking for Luxury in budget. This resort offers the good location for family & friends. This resort is 3 kms from Club Mahindra.
6)Kastura Resort Kanatal
Kastura Resort arranged close to the Surkanda Devi sanctuary is a superior property that offers free cabin type convenience. Set on a hillock in Kanatal, it is an ideal summer home as it has a tastefully satisfying stylistic layout and insides and polite staff.
This is perhaps the best retreat in Kanatal that has an Ayurvedic spa office show to a 137-year-old Adar Ayurved organization situated in Kerala. The hotel likewise sorts out grill and huge fire to improve the stay insight of the visitors.
7)Kanatal Heights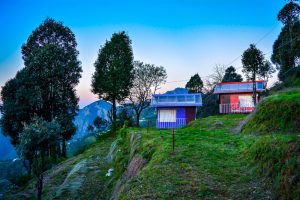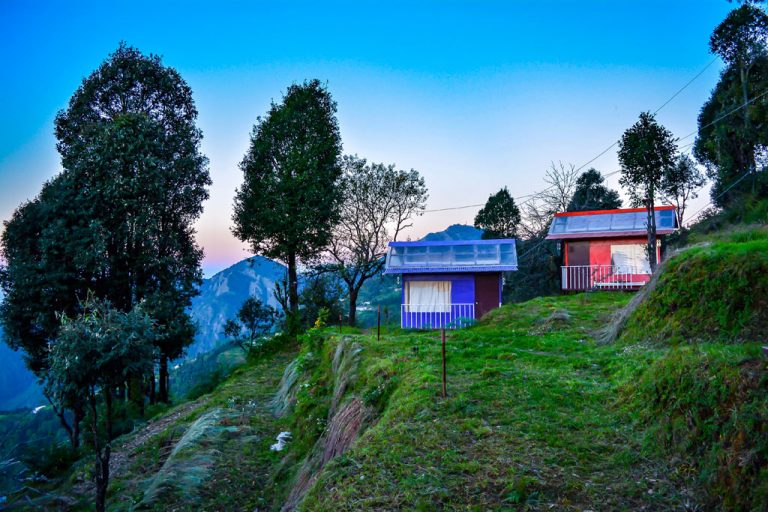 Kanatal Heights is a budgeted resort offering luxury to make the tourist comfortable in all senses. Kanatal heights offer 10 cottages & 10 swiss camps. For families and couple we advice the cottages as they are more comfortable and offers hot water facility also. If you are looking for looking for luxury and adventure all together then kanatal heights is the best option for you.
So next time if you are planning kanatal trip, don't forget to experience these resorts. Kanatl Heights does not come under Luxury Resort, But, Kanatal Heights assures you the best possible services during your stay.  
Must Read :- Why Kanatal Heights Is The Best?
8)La Vista Resort in Kanatal
Stay Simple La Vista Resort in Kanatal is great for financial plan explorers and offers around 9 rooms and a Café with a 180 degree perspective on the Tehri, Kaudia and Sakdana ranges covered by thick foliage of timberland. The vast majority of the rooms are extensive enough for little families.
It is a 1 hour drive to Mussoorie through Dhanaulti and for the most part sightseers do a day's trip to Mussoorie from Kanatal. This is the best put for you to be on your days off in the event that you are attempting to get away from the commotion and noise of the city.
You can participate in short journeys and touring trips that can be coordinated and experience exercises can be coordinated too for bunches on earlier notice to the lodging staff.
9)Renindeer Resort in Kanatal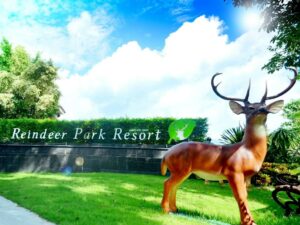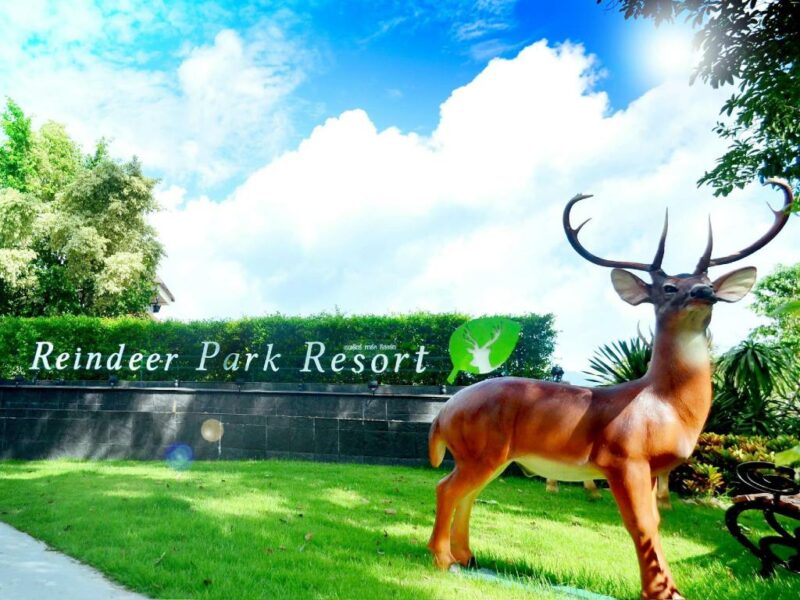 A sumptuous 4-star property. A wooden deer in the yard of a Kanatal resort.Overlooking the extravagant green organic product plantations, this is one of the most mind-blowing Kanatal resorts for the people who wish to remain in the midst of perfect nature. The rooms are fundamental with wooden floors, the staff is agreeable, and the food served in the in-house café is delectable. The staff can orchestrate huge fire on request. More or less, everything is there to make it a comfortable occasion dwelling place.
Best Time to Visit Kanatal in these resorts- 
Summer temperatures range from 10-25 degrees Celsius and from 5 and 15 degrees in winters, with the lovely environment and rich green regular environs of Kanatal offering a welcome reprieve from the intensity and residue loaded environs of swarmed urban communities and towns in the fields.
Involving ideal spot on the Chamba-Mussoorie roadway, the best opportunity to visit Kanatal happens among December and February and also not forget to carry your warm clothes, beacause 50 creeps of snow covering every one of its areas, making for winter wonderland that can blow your mind. This hotel in Kanatal offers a peaceful involvement with the lap of nature. Kanatal is a thought whose opportunity has arrived.
Energetic vacationers looking to invest some quality energy with nature that is untamed can appreciate numerous wonderful little treats ready to be found in Kanatal Heights in Kanatal. For those experience searchers with a rush for a novel, new thing, there is a wide selection of exercises, for example, journeying, rock climbing, rappelling, valley crossing, flying fox, picnics in woodlands and encountering late evening setting up camp in the close by timberland.
Must Read :-  10 Best Camps in Kanatal in 2022
Thanks
---
FOR ENQUIRY…