Rhododendron is basically known as Buransh in Garhwal Region. It's a red big flower on tree. Traditionally buransh flower is used to make juice, which is scientifically beneficial for health in many ways. This tree is basically found in India, china, Myanmar, Nepal srilanka and Pakistan as well. In Uttrakhand, this juice is also used as a welcome drink in kanatal resorts & camps. if you are travelling in summer then you will get fresh buransh juice in kanatal.So, today we will tell you the benefits of buransh juice.So, plean your kanatal trip now:–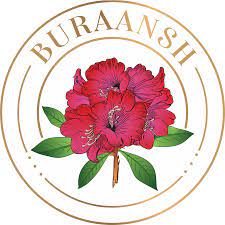 Health Benefits of Buransh Juice :–
Buransh flower juice is beneficiary antioxidant drink to prevent you from many diseases like heart, liver, kidney & skin. Flowers & leaves of this tree are being used for medical purposes in science. Buransh brings back the skin glow and helps to protect from harmful effects of sunlight and pollution. It treats acne, eczema, rashes and many skin problems.
Buransh flower is rich source of calcium, potassium , vitamin C and iron. Buransh juice prevents cancer, because it contains quercetin and rutin which restrict the growth of cancer cells.  It also reduces the stomach pain , because it decreases the pain stimuli. Buransh also helps In diabetes. It can prevent type 1 & type 2 diabetes.
And there are many other health benefits of Buransh juice. Specially Skin, liver & kidney.
Buransh Blooming time:–
Buransh need 15-20 degrees celscius to bloom. So, the average month of blooming is from February to April specially in uttrakhand region. But throughout the year, you can find juice in packed form in kanatal and some other parts of Garhwal region. So, this needs to be in your things to do in kanatal next time.
Cost of Buransh Juice:-
Despite being full of health benefits, Buransh juice is available in local markets in around 50 Rs per litre. You can buy a 5 litre can in hardly 250 – 400 Rs depending on area to area. if you are staying in any kanatal camp, they can arrange buransh juice for at best cost. or you can explore some shops in between kanatal to rishikesh, you can check prices. And if you are in most adventerous camp i.e kanatal heights, then they can arrange for you.
So if you are planning to visit kanatal, don't forget to buy buransh juice from local market.
Thanks