Kanatal , " Kana ( meaning one looked at ) and Taal/Tal ( meaning the Lake) gets its name from the now evaporated however when bounteously surplus lake in the North Indian Territory of Uttarakhand. Open from Significant vacationer Locations of North India from Delhi (360 kms) , Dehradun(78.2 kms) and Rishikesh (82.1 kms) , Kanatal has turned into a superb decision for a speedy getaway in the Lap of Nature. Summers in Kanatal witness a temperature range from 10 to 20 degress which drops to 5-10 degrees throughout the cold weather months. January and February months are the coldest along with some weighty snowfall.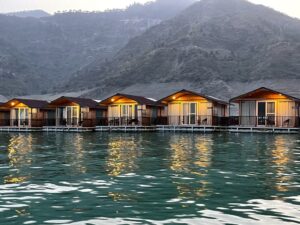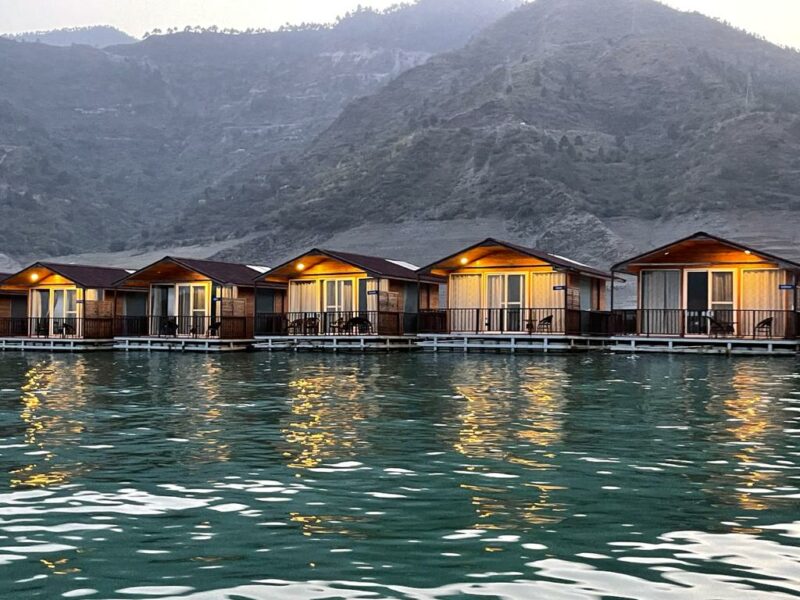 Situated at a Height of 2600 mts, Kanatal offers shifted scope of exercises for all age gatherings. One can travel the pine backwoods trails in Kodai Wilderness, Ascend some rough territory over the mountains, and for adventure addicts rapelling, Zip coating and experience water sports are a few choices to browse. Living space to wild orchids and thick vegetation, the wilderness trails are honored with astonishing perspectives on encompassing slopes and valleys. Kaudai wilderness is likewise a treat for natural life sweethearts. Come here to recognize a large number of birds and creatures including species like wild pig, musk deer, kakar, and ghoral. For those searching for encountering the way of life of Kanatal, a few should go spots incorporate the Surkhanda Devi Sanctuary which is committed to God Sati and can be gotten to by an agreeable trip of 2 km. One can spend the final part of the day investigating close by regions particularly in winter, including Chamba ( local market for kanatal & dhanaulti )  and Dhanaulti( a beautiful place like kanatal), for pleasant views. Try not to miss the night views. 
So, you are planning a trip and camping at Kanatal ? Don't worry, we have got your covered for camping. Kanatal Heights is best at camping in Kanatal. this is one of best stay, you will experience , not only in terms of luxury, but in terms of services also. we will welcome you with soft drink.  ( buransh ) & big smile on our face . 
Leave a message or give us a call if you are planning a budget trip to Kanatal 
This Is What We Will Do At Camping in Kanatal
Adventure Camping-
Kanatal offers many adventure camps. Camping is one of the best way to explore nature without compromising much on basic amenities. In kanatal, most of the camp offer all the amenities like attached washroom, room heaters, warm water and many other basic requirements. Kanatal Heights is one of the known camps in kanatal that have 4.5 star rating in services and client satisfaction. We highly focus on client happiness and requirements. we offer one of the best stay in kanatal & dhanaulti. 
Must Read :- 10 Best Camps in Kanatal in 2022
Bonfire with Music-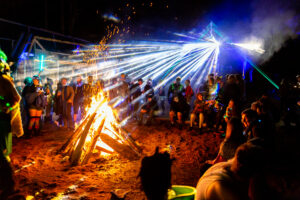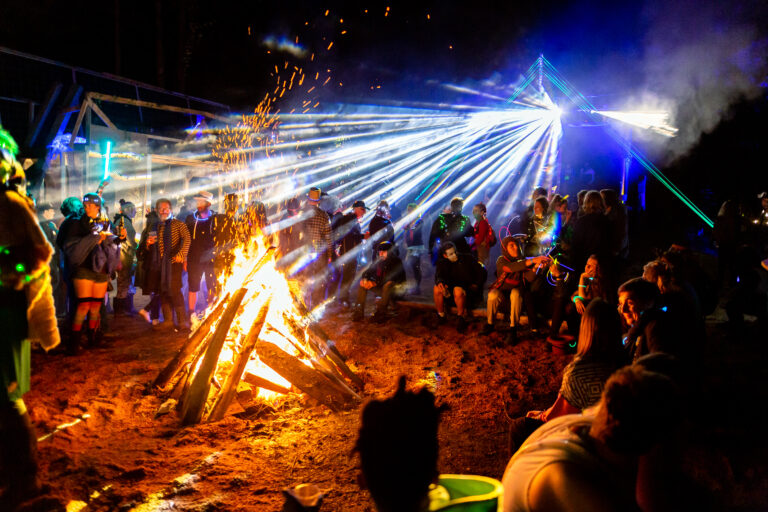 Most of the campsite offer bonfire withmusic. This is the best feeling of your kanatal trip.
Sitting under the sky with bonfire and music of your choice. What else you need. You can carry your own booz and enjoy the moments . We serve dinner around 10 pm.. so you can enjoy winters with snacks and bon fire before and after dinner with soft music . 
Surkanda Devi Trekking –
This is the best part, if you are a trekking lover. A 4 kms jungle trek will take you to the mesmerizing 360 degree view of Himalayas & will do darshan of one of the shakipeeth Maa surkanda devi. Its takes 2-3 hours to complete ths trek depending on your speed. The sanctuary is one of the 51 Shakti Peetha or Holy places of the base Goddess Shakti. Settled on top of a slope with a height of 2756 meters and encompassed by taking off Garhwal Himalayan mountains, perspectives on the Rishikesh and Dehradun Valleys. we personally love this trek. This trek gives you the complete jungle experience yet blessing of Mata surkanda devi . 
Must Read :-  Before Going To Surkanda Devi Trek
Adventure activities-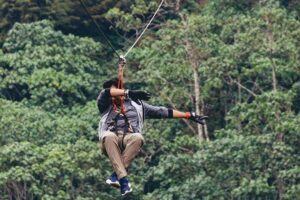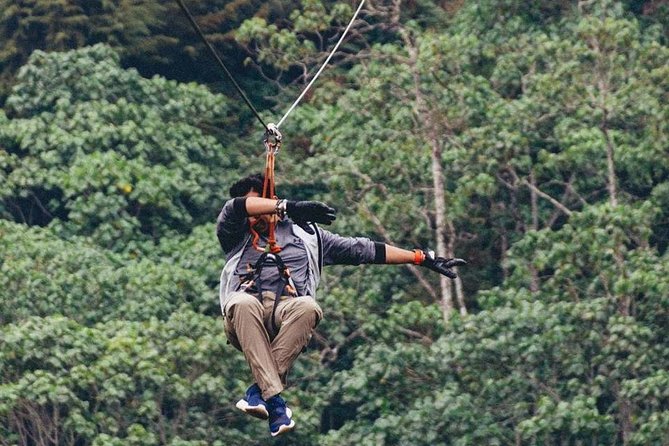 Kanatal now offers most of the adventure activities. You will be thrilled while doing such activities like flying fox – bridge crossing – rock climbing and few more. kanatal is now the hub of adventure activities in uttrakhand after rishikesh . kanatal recently started jungle safaris too . 
If you are scared of such activities, still you should give it a try. It will be fun to overcome your fear.
Quality time with friends & family –
Camping gives you space and environment to make your bond strong with your family and friends. You will no longer be stranger, if you have done camping together. Travelers share their thoughts and listen others. But their are few don't do in kanatal. we will discuss in other post.kanatal and dhanulti does not offer any mall road and shopping experience like mussorie & nainital, but it is the hub of many travellers looking for Hills vacation. 
Kanatal heights is known for giving positive memories for last 04 years in kanatal.our prime focus is customer satisfaction.We really hope you like our idea of camping at Kanatal. We do best Kanatal trips and tours at an affordable price. there is lot to cover nearby kanatal.
Thanks 
Kanatal Heights
---
For Enquiry…