Best Camps in Kanatal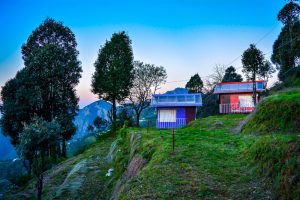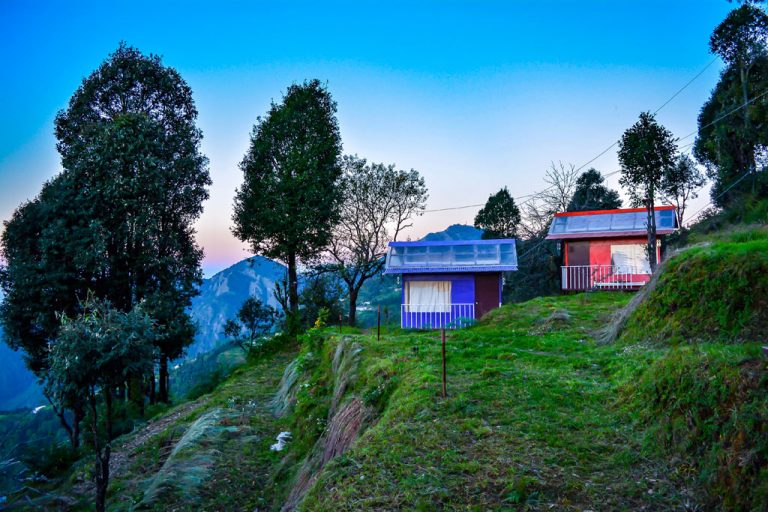 In the Recent years tourists are looking forward to stay in camps in kanatal rather than hotels. Because camps are the best best combination of luxury and jungle experience and the most important is camps are always cost effective than hotels. Camps offer many additional activities like music with bonfire. and some adventure activities too within the camp premises.If you are looking for a weekend gateway, then this post is for you. Kanatal, a best off beat destination in uttarakhand. And kanatal offers many stay options like Resorts, Hotels , camps , Homestays.  Today we will discuss best Camps in Kanatal. But you need to avoid few things. But we will discuss the same in different post .Take a look on below camp sites:
Must Read :- Camping to do in Kanatal in 2022
1. Kanatal Heights – Camps in Kanatal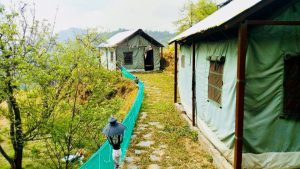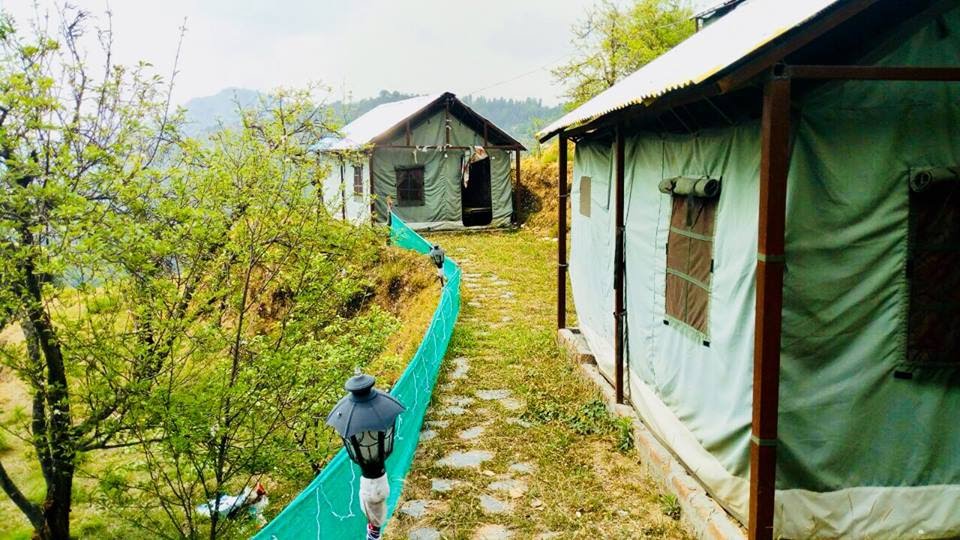 Kanatal heights is one of the oldest camp site in kanatal. It is located on 8300 ft. Kanatal heights offer 10 Cottages & 10 Swiss camps with beautiful valley views and Kanatal Heights provide a welcome drink. This camp is site is located exactly in the village called Thangdhar, and approx. 1 km from Club Mahindra, one of the famous landmark of kanatal. Kanatal heights focus on services to give a customer best possible Experience. The best part about this property is , despite located just on the roadside, you will not hear horns of vehicles. So, basically you will be completely at peace at kanatal heights. 
There are more than two various types of tents in this camp that you can book ahead of time to make your vacation far better and some of them are pretty much as fluctuated as 10 exclusive swiss tents with an appended washroom followed by every fundamental convenience, 5 vault tents and 5 setting up camp tents with normal tiolets with steady water supply  that won't hamper what is happening for you during your vacation!
Further to this, you can partake in the recently consolidated corporate group building exercises in this setting up camp season with the goal that each corporate and other business house could be able to improve the efficiency of their representatives, amidst wonderful mountains.
There will be prepared aides who will take great consideration of you constantly and ensure you participate in exercises that merit your time and cash. You can profit the accompanying exercises at Camp Kanatal Heights and make your vacation worth each cash you spend on it.
Must Read :-  Why Kanatal Heights Is The Best?
2.Himalayan Roots – Camps in Kanatal
As its name proposes, this camp is surrounded high mountains and wildernesses and is situated at Chamba-Mussoorie Street, Kanatal. Himalayan Roots is an ideal decision for those arranging setting up camp in Kanatal for private social occasions and occasions. Cabin of various sizes are accessible according to individual requirements and are all around outfitted, remembering best-for class offices. Nearby and Indian dishes cooked by an expert gourmet specialist is one of the primary attractions of this camp.
3. Camp Carnival – Camps in Kanatal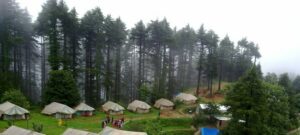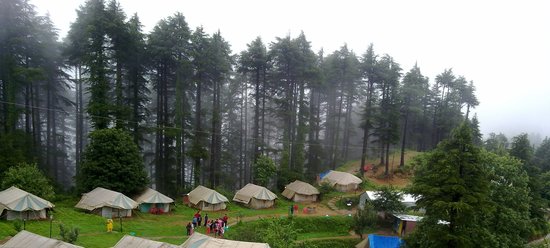 Camp carnival is the oldest camp site in kanatal. This camp site is 16 kms from Chamba on Chamba – Mussoorie road. This camp site offers around 15 camps with all the amenities possible on hills . This camp site allows beautiful valley views from the top of campsite. but as it is oldest campsite in kanatal , kindly prebook it as early as possible on your next visit . 
4. Whispering Pines – Camps in Kanatal
A night shot of the Whispering Pines camping retreat in Dhanaulti. Camping in Whispering Pines allows you to encounter the best of elevated in Uttarakhand. The camping areas around loaded with cedar, pines, oak, wild iris, and other secret charms of nature brings you into the mystical circle where life is excessively gorgeous and captivating.
The way that there are experience exercises, wilderness trails, spa, and huge fire for voyagers make things significantly seriously invigorating. A stay here implies your end of the week excursion to Kanatal from Delhi could never have been put to a superior use.
5. Camp Little Jaguar -Camps in Kanatal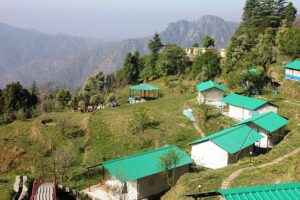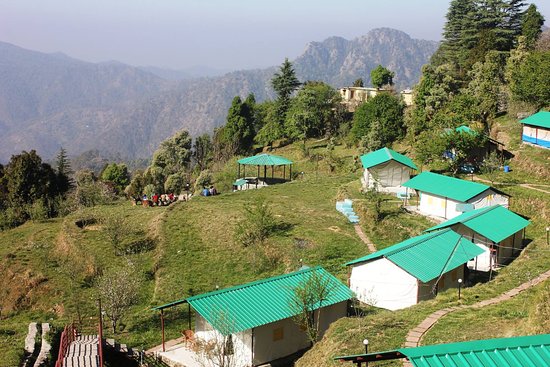 This camp is located just opposite the camp carnival and offers a beautiful valley view with 15 Swiss camps. Camp little jaguar is also an ideal location to spend the quality time with family and friends
6. Kanatal Adventure Camp – Camps in Kanatal
This beautiful and alluring adventure camp is situated in mussoorie hills on chamba-mussoorie hills. Tucked away in the midst of deep forests of oaks. Each camp has an attached washroom with running water facility and other facilities that makes your stay comfortable. This camp site is ideal for any age group.
7. Kanatal Orchid – Camps in Kanatal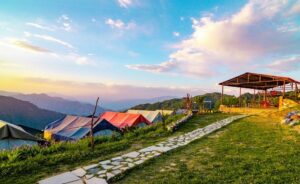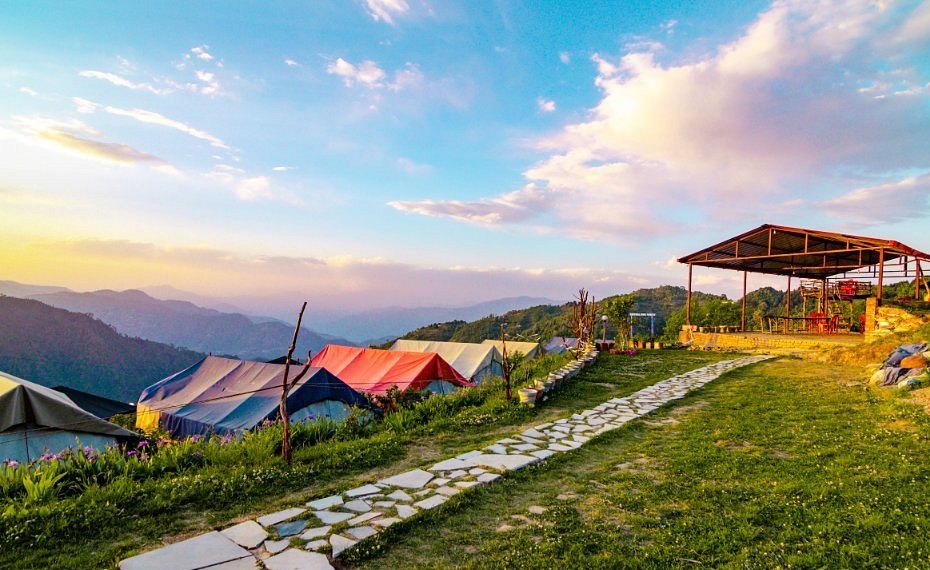 Kanatal orchid camp is exactly adjacent to Resort The terraces. And offer 5 swiss camps and 10 alpine tents. This camp site offers a chance to sleep under the sky and revel in the rustic charm of outdoor camping. You can experience Snow Mountains from this camp site
8. Kaudia Adventure Camp
Arranged at Chopriyal Gaon, Mussoorie-Chamba Street, Kaudia Experience Camp is encircled by oak timberlands. This excellent camp gives equivalent amusing to wedded couples, unhitched males, and youngsters. Rooms furnished with present day conveniences are intended to give a simple and agreeable feel. Non-vegan food to inspire the taste buds is accessible for the people who need to have it. Smoking is permitted, yet utilization of liquor is restricted inside the premises of our visit. Individuals going with pets won't deal with any issue as the area of the camp is pet-accommodating.
9. Camp Awara – Camps in Kanatal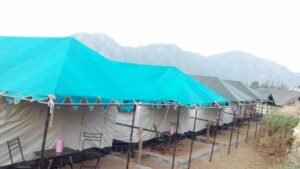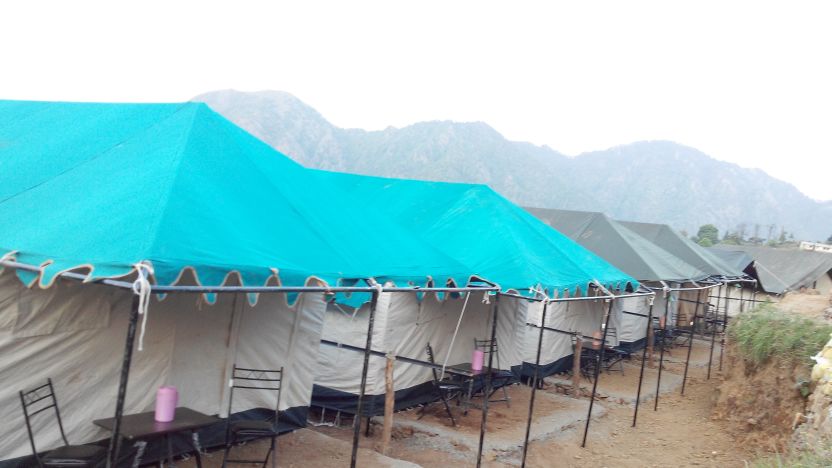 A camp where all age gatherings will find what they need: experience and extravagance! Camp Awara is a huge series of experience camps that are easily in the middle between the Mussoorie-Chamba streets and is found near the Tehri Garhwal locale. The beautiful camp is situated at the level of 7500 feet from ocean level in Dhanaulti.
In Camp Awara,one of the best Kanatal camps; there is an expect to make an achievement as a hotel/ground camp specialist organization. There is a lively group of youthful experts who take care of every one of your necessities while you are here. The camps tents offer you a wonderful view that grandstands the lovely slopes and the mountains that watch the scary pinnacles of the Himalayas.
10. Camp Lambdhar – Camps in Kanatal
An auxiliary of the unselfish camp o' royale occasions adventure, Camp Lambdhar is a spot you should visit with your friends and family. The camp stay here is demonstrated to be of heavenly quality as swashbucklers are running to this piece of Kanatal, near Dhanaulti for an astonishing encounter.
The camp has a progression of 21 Swiss extravagance tents and each tent is very much connected with a washroom and a steady water supply. There are north of 6 select camps here with normal sterile latrines and a 24 hours power office with a sufficient back up office too. The essential offices of this camp is the normal and eco-accommodating style of friendliness and stylistic layout that includes a one of a kind arrangement of conveniences here for visitors. The camp in Kanatal gives an ideal equilibrium between recreation and experience for all age gatherings.
Thanks 
Kanatal Heights
---
FOR ENQUIRY…