In the Recent years tourists are looking forward to stay in camps rather than hotels. Because camps are the best best combination of luxury and jungle experience. and the most important is camps are always cost effective than hotels. Camps offer many additional activities like music with bonfire. and some adventure activities too within the camp premises.If you are looking for a weekend gateway, then this post is for you. Kanatal, a best offbeat destination in uttarakhand. And kanatal offers many stay options like Resorts, Hotels , camps , Homestays.  Today we will discuss best Camps in Kanatal. But you need to avoid few things. But we will discuss the same in different post .Take a look on below camp sites: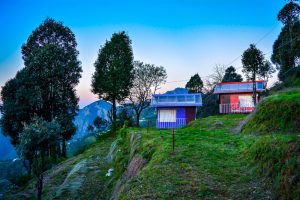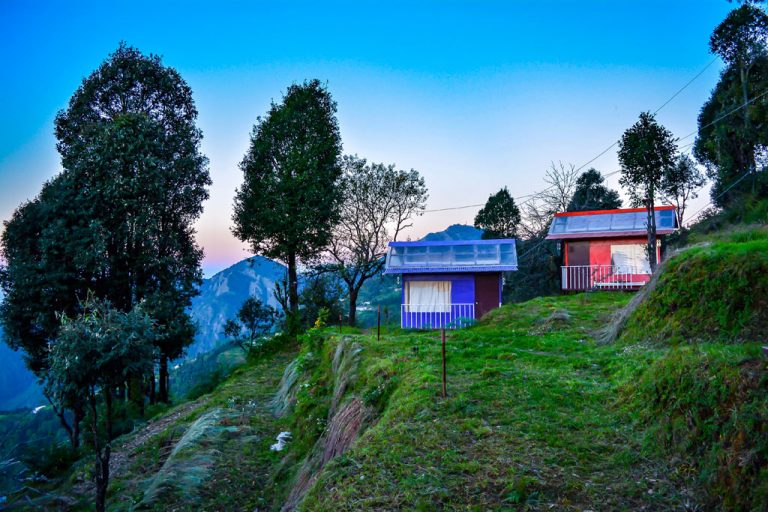 1. Kanatal Heights
    Kanatal heights is one of the oldest camp site in kanatal. It is located on 8300 ft. Kanatal heights offer 10 Cottages & 10 Swiss camps with beautiful valley views. This camp is site is located exactly in the village called Thangdhar, and approx. 1 km from Club Mahindra. Kanatal heights focus on services to give a customer best possible Experience. The best part about this property is , despite located just on the roadside, you will not hear horns of vehicles. So, basically you will be completely at peace at kanatal heights.
2. Camp Carnival
 Camp carnival is the oldest camp site in kanatal. This camp site is 16 kms from Chamba on Chamba – Mussoorie road. This camp site offers around 15 camps with all the amenities possible on hills . This camp site allows beautiful valley views from the top of campsite.
3. Camp Little Jaguar
 This camp is located just opposite the camp carnival and offers a beautiful valley view with 15 Swiss camps. Camp little jaguar is also an ideal location to spend the quality time with family and friends
4. Kanatal Orchid
 Kanatal orchid camp is exactly adjacent to Resort The terraces. And offer 5 swiss camps and 10 alpine tents. This camp site offers a chance to sleep under the sky and revel in the rustic charm of outdoor camping. You can experience Snow Mountains from this camp site
5. Kanatal Adventure Camp
This beautiful and alluring adventure camp is situated in mussoorie hills on chamba-mussoorie hills. Tucked away in the midst of deep forests of oaks. Each camp has an attached washroom with running water facility and other facilities that makes your stay comfortable. This camp site is ideal for any age group.
6. Kaudia Adventure Camp
Arranged at Chopriyal Gaon, Mussoorie-Chamba Street, Kaudia Experience Camp is encircled by oak timberlands. This excellent camp gives equivalent amusing to wedded couples, unhitched males, and youngsters. Rooms furnished with present day conveniences are intended to give a simple and agreeable feel. Non-vegan food to inspire the taste buds is accessible for the people who need to have it. Smoking is permitted, yet utilization of liquor is restricted inside the premises of our visit. Individuals going with pets won't deal with any issue as the area of the camp is pet-accommodating.
Thanks