Best Summer Camps Near Delhi
Delhi a capital city & heart of India, is the base to start all the north India adventure and family trips and as we all know in summers Delhi temperature go up to 48 degree in may June. So at this temperature, traveler look for hills near to Delhi within 7-8 hours of drive and if talk about with 300 kms from Delhi, then suggest a very beautiful destination name KANATAL …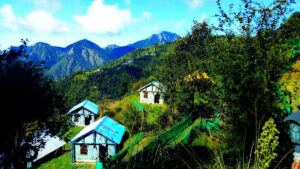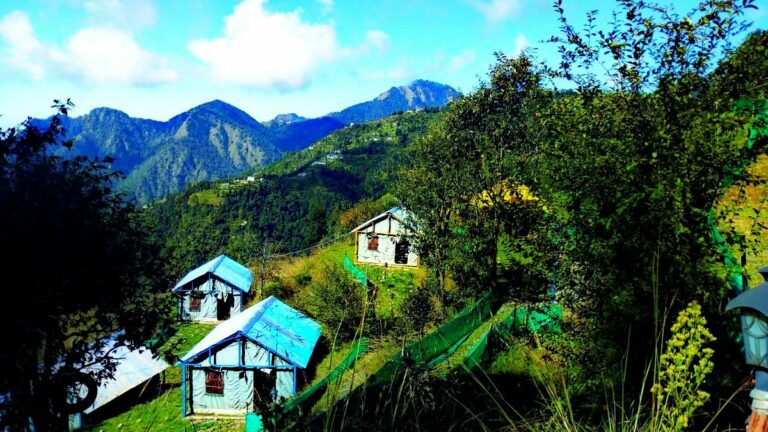 Yes, this place is just 8 hours of drive from Delhi & the best part about this place is that, this place is easily reachable either from Rishikesh side or from Dehradun Side.  You can easily find best camps near Delhi in kanatal, dhanulti, mussoorie, tehri and etc.  That's why people run to explore kanatal. Because in 2 days of weekend trip , you can easily explore Rishikesh – kanatal – Tehri lake – Dhanaulti – Mussoorie & Dehradun.  Can you believe, this place have lot to offer in just 2 days of your vacation. we request you to experience a soft drink name burnash, made by Buransh flower.
Kanatal heights is the best camp in kanatal. Because it is one of the oldest and biggest camp site in kanatal, we offer 10 cottages & 10 camps spreading in big area to give you the real jungle experience. So, if you are plan to explore kanatal , then Kanatal heights is the best option for stay with your family and friends. camps near delhi.
Must Read :-  9 BEST KANATAL HOTEL & RESORTS
Places to visit in kanatal –
Surkanda Devi Trek –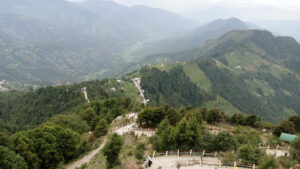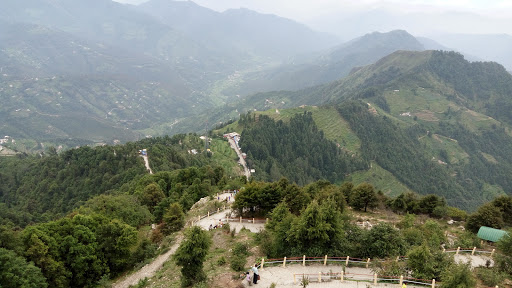 Surkanda devi is untouched trek and best for beginner trekkers, because its just 4 km trek . once you reach on top, you will mesmerize by the 360 degree view of snow capped mountains. This place is hardly 3-4 kms from Kanatal. the best thing about this trek is, if you are a beginner and never tried treks, this trek is prefect for you to take experience.  This trek will take 2-3 hours from jwarna ( jungle route ) . while coming back , you can take stairs route . 
Must Read :-  BEFORE GOING TO SURKANDA DEVI TREK (MUST READ)
Rishikesh Rafting –
When you are travelling to Kanatal, enroute you can do River rafting in Rishikesh. You don't need to go off route to do river rafting. So whenever you are travelling to kanatal, rafting is the best option for you. Rishikesh offers 09 kms – 16 kms – 24 kms rafting….
Kaudia Jungle –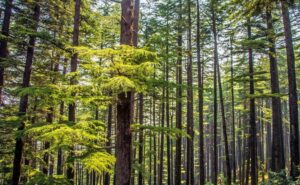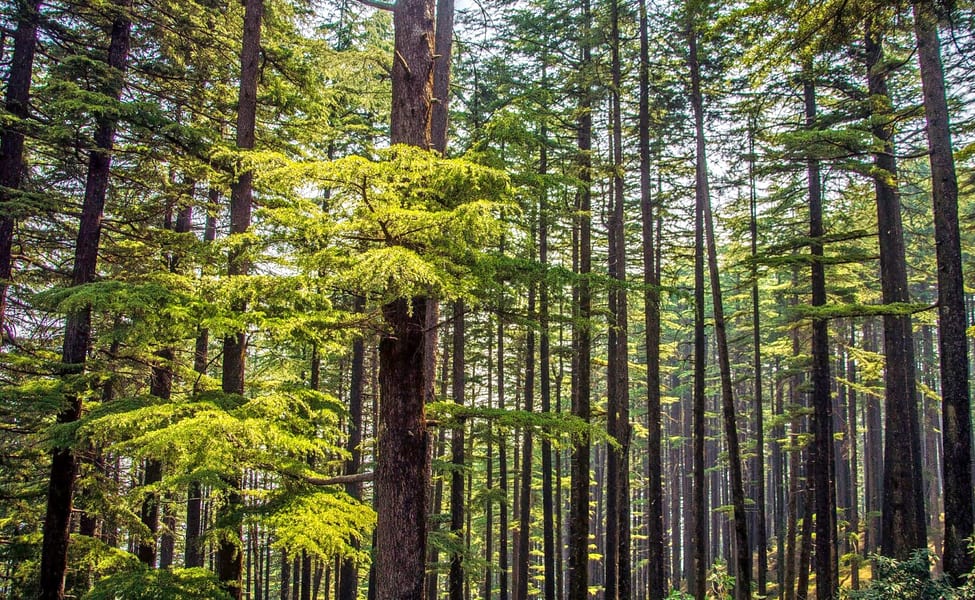 If your physical abilities doesn't allow you to explore trek, then kaudia jungle is the best option for you to enjoy dense forest covered with oak trees. It's a beautiful trail & you can easily listen birds chirping through trees.  this is one of the dense forests which will actually give you goosebumps . you can hear bird chirping so loud, so imagine the peace in these forests. 
Kodai Wilderness is heaven for photographic artists and nature sweethearts. It is a simple journey of express 5 to 6 km practically 1km from Kanatal in transit Chamba. The trip in the midst of the thick front of vegetation bears the cost of astounding perspective on tremendous stretch of valleys and slopes alongside numerous normal unveils to the course.
One can detect creatures like musk deer, kakar, wild pig Ghoral and so on and numerous types of birds. One can hitch a jeep ride too, however neglect to convey a few eatables alongside you.
Dhanaulti Eco park –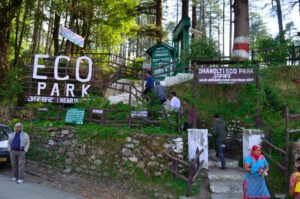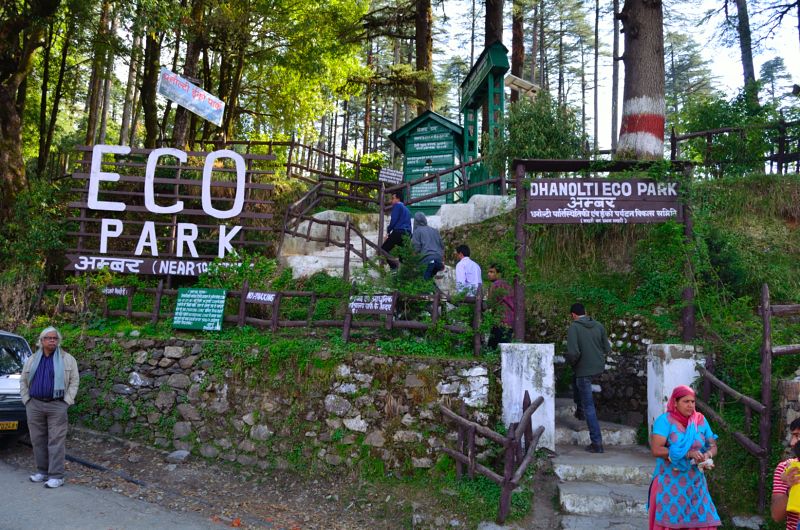 Dhanaulti Eco park is a must visit for nature lovers. This park is well maintained and fully covered with oak trees. Once you reach on top of park you will get the 180 degree view of beautiful mountains. This park is most preferred bt families and old age, who dont want take adventure on another level but still want to explore the nature at its best. Dhanaulti eco park is for you if you come under this category.   
Must Read :-  PLACES TO VISIT IN DHANAULTI IN 2022
Tehri Lake –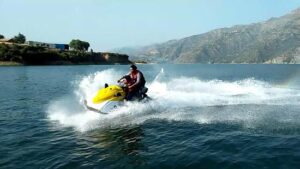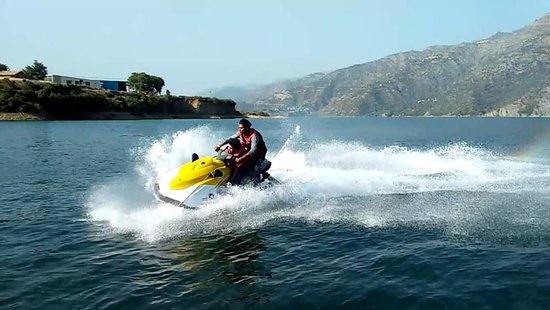 Tehri lake is located on Tehri dam situated just 35 kms from Kanatal . You will be amazed to see the green water of this lake. And you can explore lot of water sports activities near in this lake like Boating – Jet ski – Speed boat – Banana Ride and many more. This place is paradise for all ae groups. Because there is something for every age group. 
New Tehri is likewise a famous go-to objective for some with regards to arranging a serene and rejuvenating journey. The geological setting of the town is colossally entrancing wrapped in the charitable snow clad Himalayas and neglecting the sapphire Tehri Lake. This slope station is ideal for a heartfelt escape, a vacation, an occasion with companions or a peaceful break into nature's consoling hold to reconnect with our own selves. Book all your activities with kanatal heights and get 20 % discount. 
Must Read :-  VISIT TEHRI DAM (NOW OR NEVER) – TEHRI LAKE | WATER SPORTS IN TEHRI DAM
Adventure Activities –
Kanatal is now a famous place of outdoor adventure acitivities. Nowadays kanatal offers thrilling adventure activities like flying fox , bridge crossing , rock climbing and many more. Secondly in above option u must have read about the water sports activities as well… 
Mussoorie Sightseeing-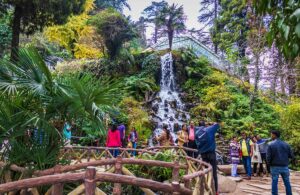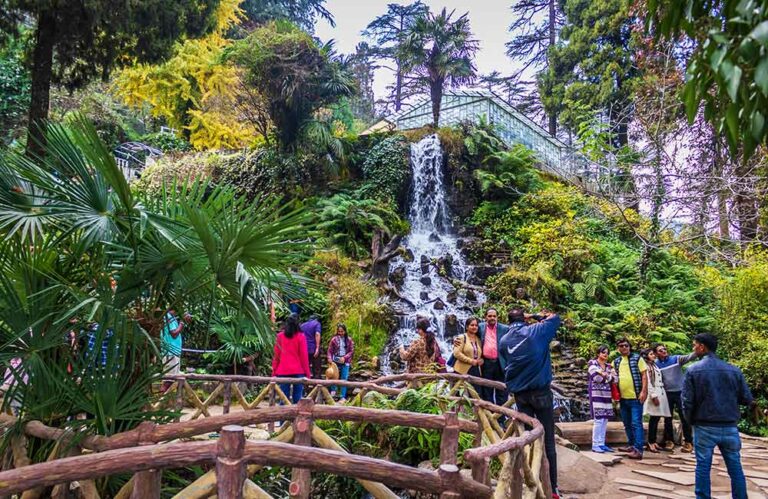 Yes you heared it right, you can explore Mussoorie also during kanatal trip. Because Mussoorie is just 35 kms from kanatal. You can explore mall road, waterfalls in mussoorie while coming down from Kanatal. kanatal to mussoorie will be max a hour away by road. that means you can easily explore musoorie in day trip without adding one more night in mussoorie. 
Camping, Kanatal-
Camping is perhaps the best thing to do in Kanatal. Wrapped in rich green vegetation, you can invest some relaxation energy unwinding under the stars, or sit by the huge fire, or participate in the different experience exercises and indoor-open air games coordinated at the camp. 
Must Read :-  CAMPING TO DO IN KANATAL IN 2022
Thanks 
Kanatal Heights 
---
FOR ENQUIRY…