Dhanaulti is a small town near Mussoorie, Dhanaulti is located in the proximity of the popular hill stations of Uttarakhand such as Mussoorie, Tehri, Kanatal, and Chamba, beautifully nestled amid the lofty Himalayan peaks. It can be a destination in itself, but it's more of a serene pit stop for travelers heading for Nature Lovers who have longer journeys or leisure Weekend Short Trip (Weekend Getaway). Visiting in Dhanaulti are not any grand attractions, but small and beautiful places that offer solitude and peace, close to nature (Dhanaulti Eco Park).
Located at an altitude of 2286m/ 7500ft and away from the metro cities hustle-bustle, Dhanaulti offers a range of serene places for sightseeing and absolute relaxation. Devoid of fancy hotels and modern cafe-style eateries, this is the place if you want weekend privacy in the hills.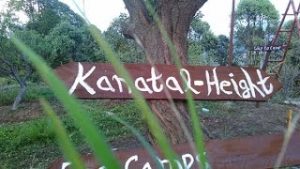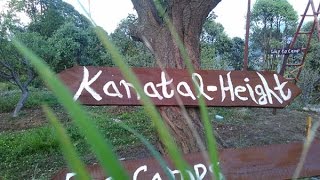 Best Time to Visit: May to september
Weather: In summer the night time temperature between 10 to 21 deg C and in winter between 9 to -4 Degree Celcius. Lower altitudes report between 21 to 10 in summer and 5 to -3 in winter degree Celcius.
Best Camps in Dhanaulti & kanatal:– 
Kanatal Heights –
Kanatal Heights is adventure camp for budget and luxury seeker on hills . Because kanatal heights offers 10 luxury cottages and 10 swiss camps , which suits every kind of travelers. It is one of the best and biggest camp site in dhanaulti and kanatal. so, if you are planning to visit Dhanaulti or kanatal, check kanatal heights.
Camp Carnival
Camp carnival is the oldest camp site in kanatal and dhanaulti. They have good adventure camps to offer for travellers. This camp site is located just 500 meters from famous resort Club mahindra.
Dhanolti Camps :- A nursery, a common parlor, a view that will blow your mind, and tasteful tents bound with conveniences – Dhanolti Camps has everything. This is one of the choice for setting up camp in Dhanaulti and is a finished occasion bundle in itself.
To partake in the fun of being outside alongside the solace of a lodging, Dhanolti Camps have the best extravagance tents available to you. The in-house eatery serves newly prepared delicious suppers. Moreover, the beautiful area of the camp pursues it a fantastic decision for scene picture takers. The camp site is located Kaddukhal, 6 km from Dhanaulti.
Thanks