It is located within the Garhwal Himalayas, in the Tehri Garhwal district. Mussoorie, a well-known tourist attraction, is around 24 kilometres (15 miles) distant from Dhanaulti and Dehradun. With friends and family, Dhanaulti is a great place to explore and take adventures, you'll find many adventure activities in Dhanaulti. The adventure and peace in Dhanaulti are perfectly balanced. The calm surroundings make sure that the thrilling activities, including trekking, zip-lining, and camping, are complemented by tranquilly and much more adventure activities in Dhanaulti
Dhanaulti Eco Park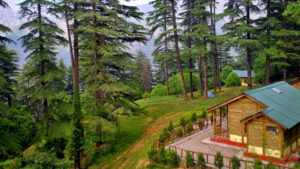 The Eco Park, which is only one kilometre from Dhanaulti, has two eco-parks, Amber and Dhara, that are separated by about 200 metres. One of the most popular tourist destinations in Dhanaulti is this. With oak and pine trees in every direction and a lovely atmosphere at sunrise and sunset, the park is a great place for a picnic. It is the best option among the many tourist attractions in Dhanaulti for families because there is enough open space for children to run around and play.
CAMP THANGDHAR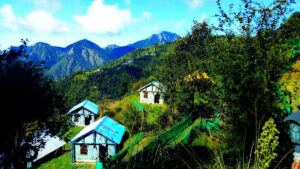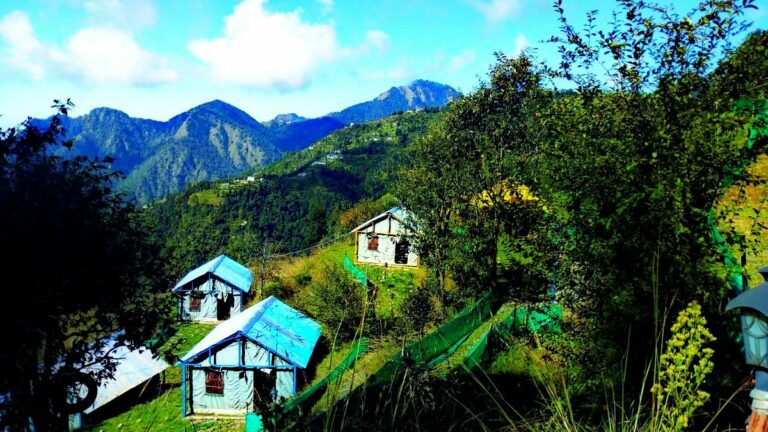 At a distance of 14 kilometres from the market in Dhanaulti, tourists can locate Camp Thangdhar in the village of Thangdhar. This specific adventure camp was created exclusively for travellers interested in mountain adventures. Visitors who like to be active can go trekking, mountain biking, and rock climbing.
Tehri Dam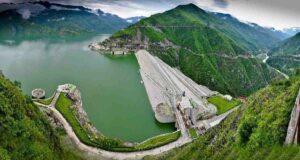 Tehri Dam is the tallest dam in India and ranks 12th in the world in height with a height of 260.5 metres (855 feet). The dam reservoir, also known as Tehri Lake, is frequently overcrowded with visitors who like boating and is gradually emerging as an important hub for adventure travel in Uttarakhand.
Must Read: Visit Tehri Dam
Dhanaulti Adventure Park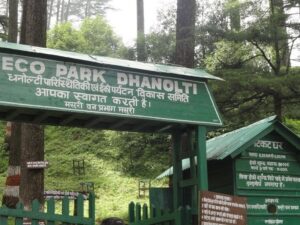 A combination of adventure and pleasure is best experienced in Dhanaulti. Dhanaulti Adventure Park is considered one of the best places to visit in Dhanaulti, as it makes the most of the destination's varied and rugged landscape by providing a variety of thrilling and adrenaline-pumping activities like zip lining through thickets of forests, mountain biking through winding mountain trails, rappelling and trekking across majestic mountains, camping in the stunning outdoors, and much more. Skywalking, skybridge-crossing, valley-crossing, zip-swinging, zip-lining, trekking, rock-climbing, rappelling, paragliding, cave exploration, and many other activities are available in Dhanaulti Adventure Park.
Thanks