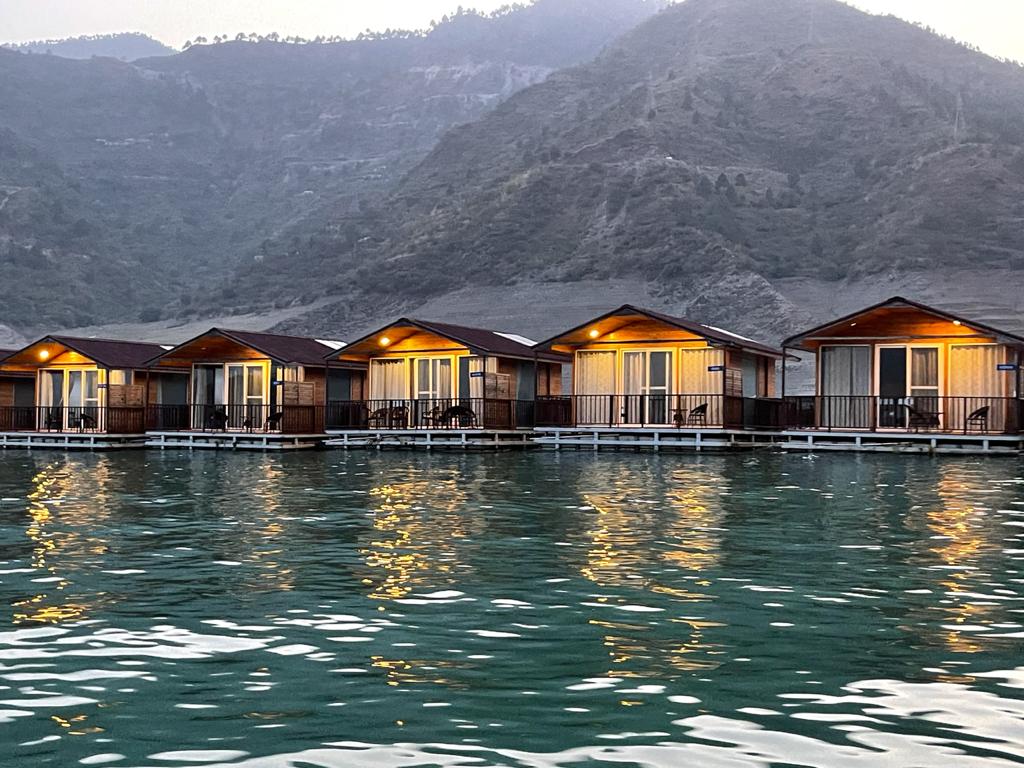 Tehri Lake
Visit Tehri Dam (Now or Never) – Tehri Lake | Water Sports in Tehri Dam
About Tehri Dam
New Tehri Dam is Upcoming Hub of Adventure Water Sports in Uttarakhand. New Tehri is a modern town developed at the hilltop in Tehri Garhwal, Uttarakhand. Tehri Dam is spread over an altitude from 1550-1950 mts above sea level overlooking the gigantic lake and the very famous Tehri Dam. You can also see Himalayan Views from New Tehri early in the morning or on clear days.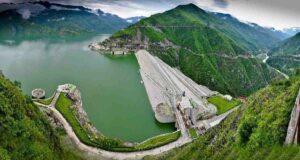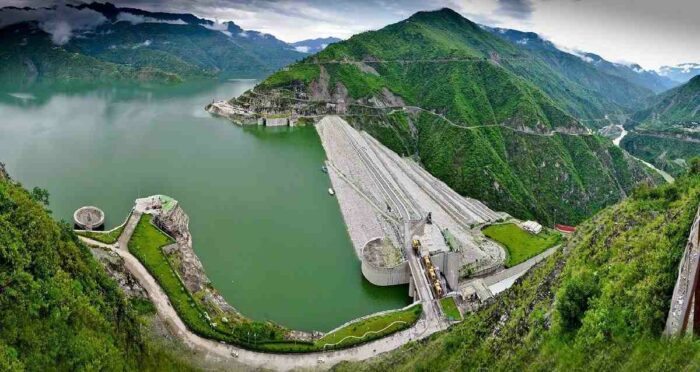 New Tehri was located 16km from old tehri ( Tehri Dam ) (TEHRI LAKE), around 75km from Rishikesh and 70km from Mussoorie. In New Tehri the most important tourist attraction is Tehri Dam, India's highest dam and 2nd highest Dam in Asia and 8th highest Dam in World. Tehri Dam  offers almost all the water sports activates like Speed boat, boating, zorbing , jet ski and many other. The Tehri Dam has successively earned fame being the upcoming adventure destination and a favorites of the adventure lovers and seekers. The other adventure sports that you can in New Tehri take part in within the vicinity include mountain biking, trekking and rock climbing in Kanatal and Dhanaulti, Total distance of Tehri lake from Dhanaulti camps and kanatal camps is around 35 kms.
Tehri Dam Entrance Fee And Things to do in Tehri Dam:
Adventure Activities and Water Sports at Tehri Dam
There is no entry fee is required for visiting Tehri Dam. Tehri Dam offers a large number of experience valuable open doors to the travelers going from water sports, land to ethereal exercises. You can enjoy many type of adventure water sports here at tehri dam. One can appreciate sailing, kayaking, banana boat ride, stream speedboat ride, paddling, water surfing and temporary fad ride on the peaceful water of Tehri Dam Lake. Houseboats and drifting hovels have additionally been presented here for convenience purposes. On the off chance that you love levels, you ought to take a stab at paragliding which is likewise performed here.
Adventure water sports in Tehri Dam…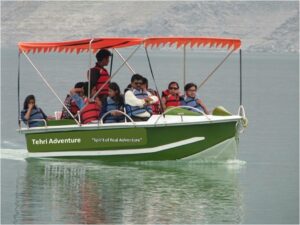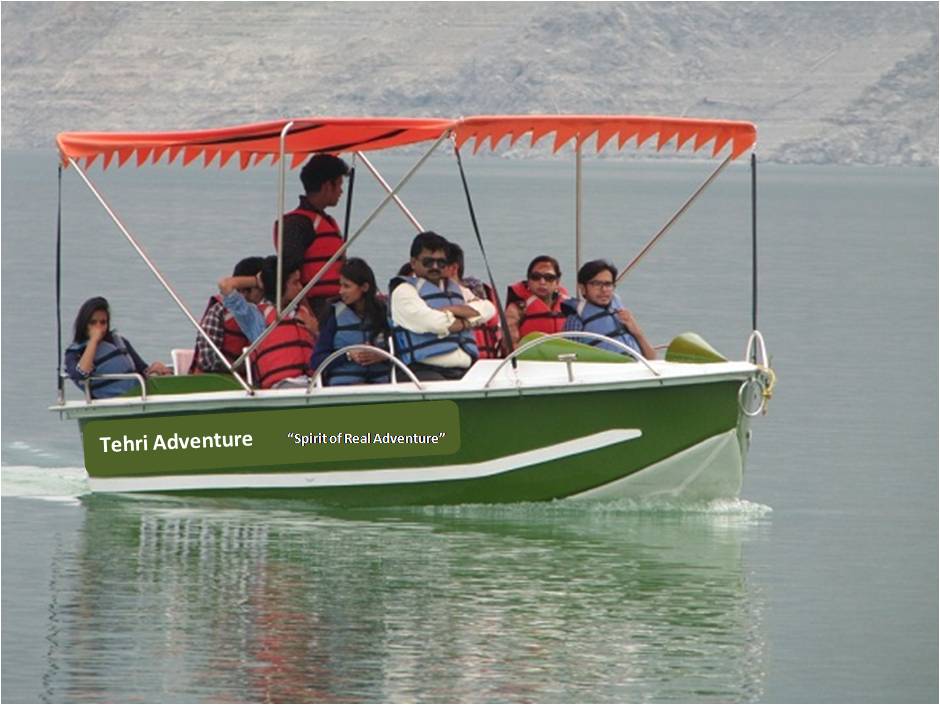 Boat Ride at Tehri Dam:-   You can enjoy adventure water sport like Boat ride, Boat Boat ride is the most common among families and groups. You can take a boat from half an hour to an hour to explore tehri lake, there are 02 kind of water boats, first one will take you to ride with slow speed, another will give you thrill with speed.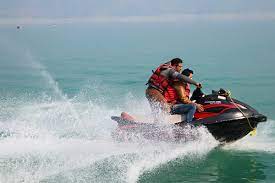 Jet Ski at Tehri Dam–  You can enjoy adventure water sport like Jet Ski, Jet ski is basically a water scooter run on very speed. To Experience jet ski in tehri is a thrill. You can take 01 round or 02 round package to experience this. But water operators will not allow  you to take jet ski without expert.
Banana ride at Tehri Dam –  You can enjoy adventure water sport like Banana ride, You must have hearted or experience this in goa. In Goa banana ride is very famous.  Yes, you can explore banana ride in tehri lake also.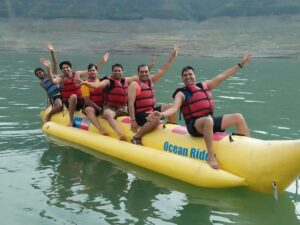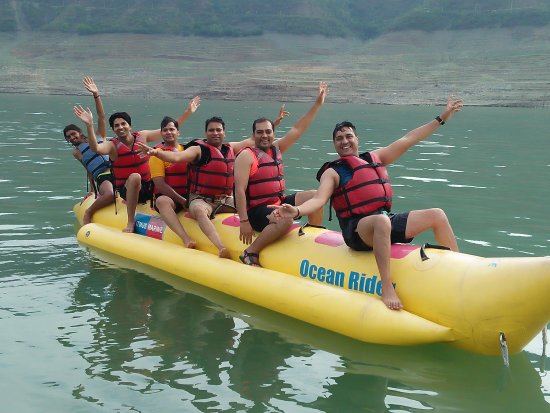 Speed boat at Tehri Dam –  You can enjoy adventure water sport like Speed Boat, Its a kind of boat ride only, but the only difference is this is a speed ride. if you love thrill, then this is going to be a great experience for you.
Tehri offers many more water activities as well.. So, if you want to Experience goa kind of feel, the tehri lake is for you surely.
Kayaking at Tehri Dam:- You can enjoy adventure water sport like Kayaking, Kayaking is very much like exploring on an off established way to go, then again, actually this time your experience is on the ocean. This game give the best an open door to sports sweethearts to come near nature. While paddling presents calm a one of a kind mix of investigation. Paddle through the astounding ocean caves, investigate seaward islands, and snorkel the marine saves that are loaded up with plentiful marine fortunes.
Must Read :-  HOW TO REACH TEHRI LAKE FAST IN 2022
Maldives Like Feel In India – Best Place To Stay in Tehri Dam


Found right on t of the wonderful Tehri Dam at a height of 5500 feet above ocean level, he edge Le ROI Floating Huts and Eco Rooms rests encompassed by the stunning Himalayan mountain range. The unattached retreat comprises of twenty hovels and two help cottages with a drifting cafeteria. Enlivened by log cottages, this one-of-its-
sort resort moves with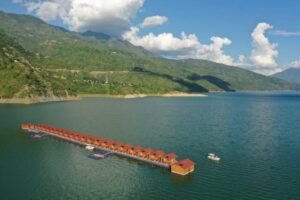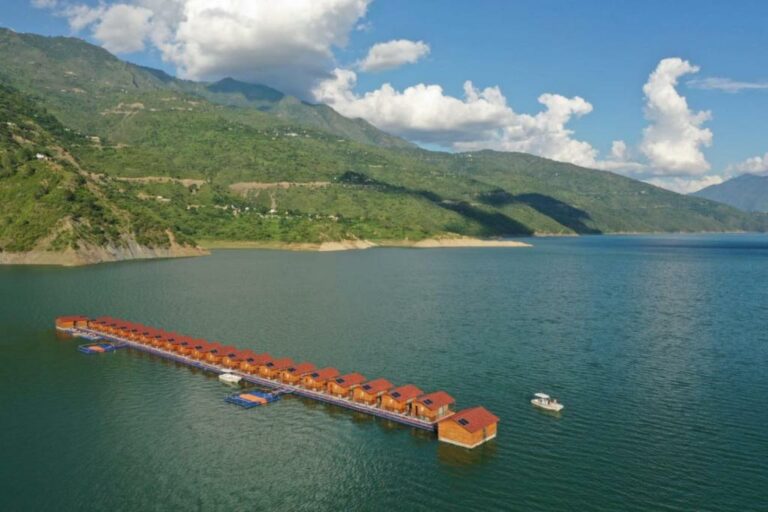 the changing water levels.
To make your visit a remarkable encounter, we give exercises to do in Tehri that will summon the explorer in you. You can go kayaking, drifting, zorbing, and fly skiing among numerous others, under the direction of our expert staff. Go to the renowned Drifting Cabins and have a protected and invigorating experience!
Positioned on the magnificent, synthetic Tehri Dam, Le ROI Floating Huts and Eco Rooms is a stunning convenience in the Place that is known for Divine beings, Uttarakhand. Settled among the mountains and the quiet and motivating waters, this rich lodging in Tehri highlights three kinds of rooms, Drifting Hovels, Select Rooms and Family Rooms. Remembering the solace of our regarded visitors, we generally exceed everyone's expectations to make your visit in this hypnotizing setting, a genuinely essential undertaking.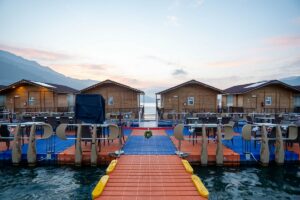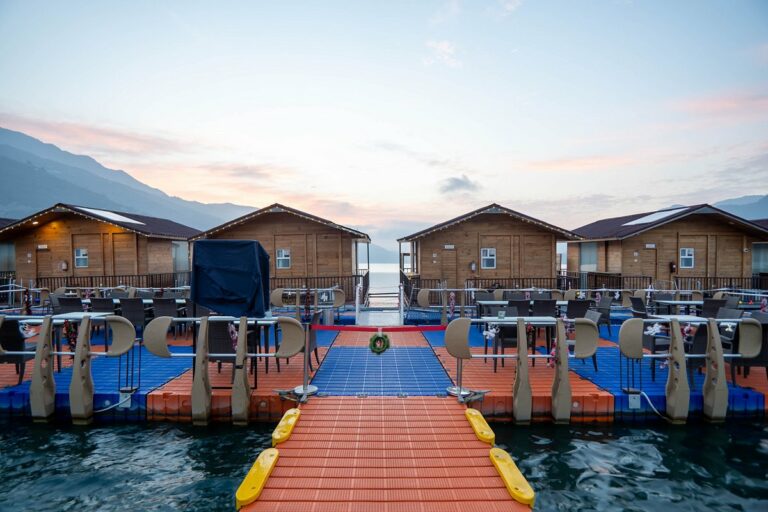 Le return on initial capital investment is impeccably sandwiched between probably the most notorious places of interest in Tehri. We are a very rare example of inns close to Tehri Dam Lake and found simply 4.3 km away from Dobra Chanti Scaffold. Each day, our inn is washed with warm and invigorating daylight that is bounced off the water, and into the rooms. Our staff is gracious and takes care of every one of your necessities to the fullest fulfillment. To help your unwinding at this serene inn, we additionally give a plenty of conveniences like Wi-Fi, TV, cooling, and significantly more.
book all your adventure & water sports activities with kanatal heights & get 20 % discounts.
Thanks
Kanatal Heights
---
FOR ENQUIRY…