Tehri Dam Adventure Travel Guide, Tehri Dam is the tallest dam in India and ranks 12th in the world in height with a height of 260.5 metres (855 feet). A popular tourist attraction in Uttarakhand. The little town of Tehri, now also known as Old Tehri, was located in the Uttarakhand region at the meeting point of the Bhagirathi and Bhilangna rivers. Tehri Dam provides more than 1,000 MW of hydroelectricity.
It is a multi-use rock and earth-fill embankment dam on the Bhagirathi River in the Indian state of Uttarakhand's Tehri Garhwal district. It serves as the main dam for both the Tehri hydroelectricity complex and THDC India Ltd. The initial phase was completed in 2006. Its dimensions are 575 m (1,886 ft) in length, 20 m (66 ft) at its peak, and 1,128 m (3,701 ft) at its base.
Why visit Tehri Dam?


Tehri Dam, one of the highest dams in the world, attracts many tourists and travellers to New Tehri. For many locals, it has turned into the ideal weekend getaway destination. To attract more tourists, the Tehri Lake Festival is held in the summer.
Also, the government has promoted adventure tourism in the state by introducing a number of water sports. There are also aerial sports, such as paragliding. Water sports, including jet skiing and banana boat adventures, are available. After Goa, Tehri Dam is the second-most popular spot for water activities. So if you're nearby Tehri, take advantage of the chance to participate in Tehri Dam water sports.
Tehri Dam Adventure?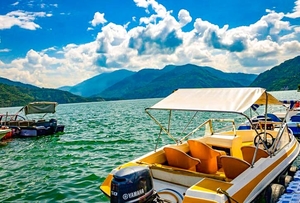 Jet Skiing: One of the best water sports available to tourists and visitors at Tehri Dam is jet skiing. Jet skiing beginners can enjoy a safe and thrilling atmosphere at Tehri Dam. You can hire a professional guide to show you the ropes and watch out for your safety. You'll be given panoramic views of the dam's massive construction and the surrounding mountains as you fly across the lake, making memories that you'll cherish for a very long time.
Paragliding: The Tehri Dam is a haven for adventurers. Here, paragliding is a once-in-a-lifetime tehri dam adventure. An incredible view of the beauty of nature can be seen as you embark on this thrilling adventure that takes you over the skies. What's best? You don't need any prior knowledge. You are guided through each step by knowledgeable paragliding instructors who guarantee your security and comfort.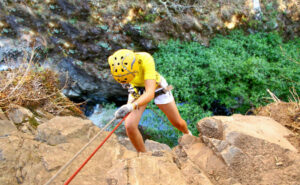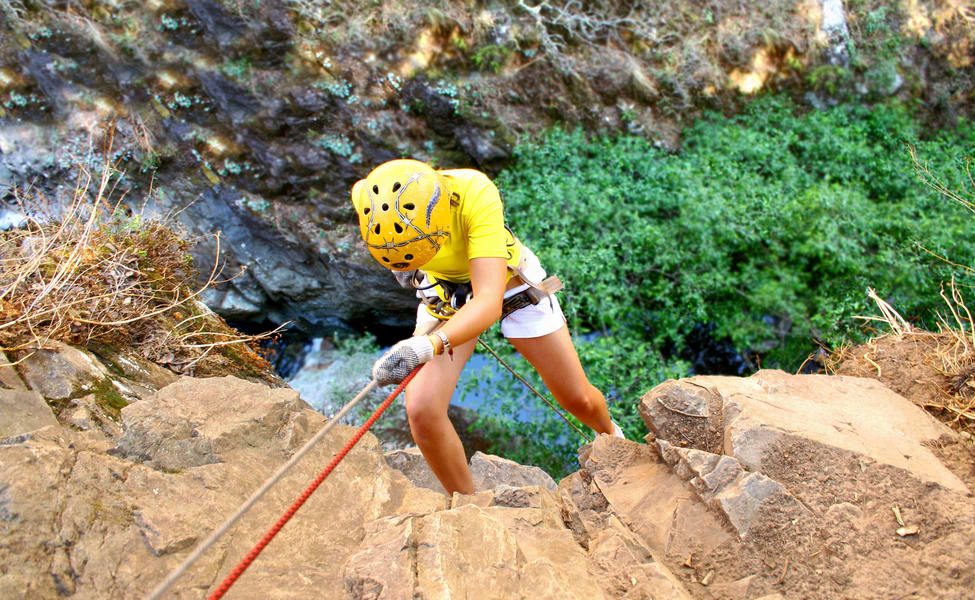 Rock Climbing: The Tehri Dam is not just about water; it is also a paradise for adventurers interested in rock climbing. At Tehri Dam, rock climbing is more than simply a sport; it's an opportunity to test your limits, push yourself, and form special connections with nature. If you're new to rock climbing, don't worry. There are knowledgeable advisors to help and make sure you're safe.
Must Read: Visit Tehri Dam (Now or Never) – Tehri Lake | Water Sports in Tehri Dam
Timing to visit Tehri Dam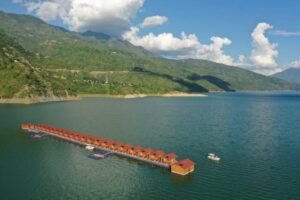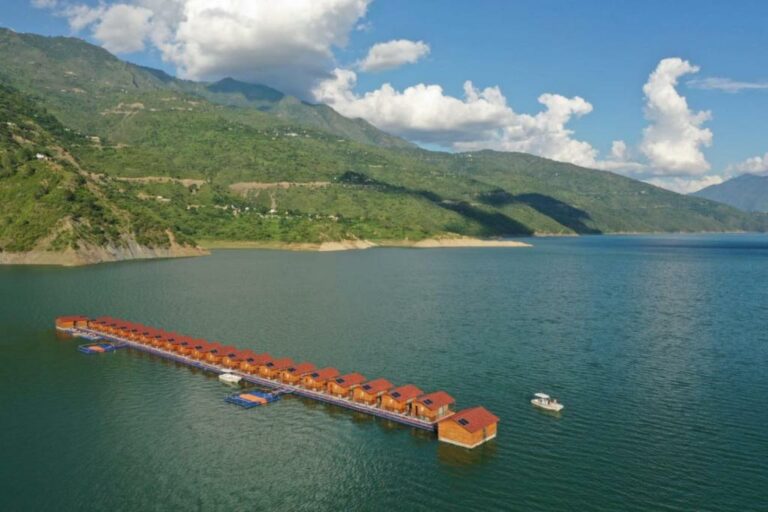 If you intend to visit Tehri Dam with family or friends, please be aware that while it is open every day of the year, the best time to go is from 9.00 a.m. to 6.00 p.m. Valid time. Also, we want to let you know that the exciting and extensive journey to Tehri Dam will take you between two and three hours.
The best months to travel to Tehri Dam are March to June and September to November. The climate is comfortable during these months, with temperatures fluctuating between 10°C and 30°C.
How to reach Tehri Dam?
By Air: Jolly Grant Airport in Dehradun is about 90 kilometres from Tehri Dam and is the closest airport. You can choose a cab or a private vehicle to get to the dam in style from the airport.
By Train: Rishikesh Railway Station is the closest choice if you wish to travel by train. The station, which is around 75 kilometres from Tehri Dam, You can continue your journey from Rishikesh by taking a taxi or using the public transportation system.
By Road: Travelling to Tehri Dam by car is a popular option as it allows you to take in the landscape. You can drive from big cities like Delhi and Dehradun because they are well connected by roadways.
Thanks