Dhanaulti is known but unknown destination located in Uttrakhand state. It is not far from Mussoorie but far from Mussoorie crowded mall road. Adventure or nature lovers are very much attracted to this place as this is not far from Dehradun or Rishikesh. Secondly you will not get bored if you are coming to spend your weekend in Dhanaulti. Below are the few things , that you can explore in Dhanaulti:–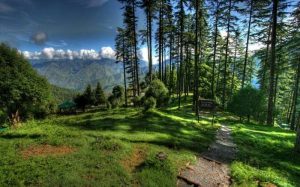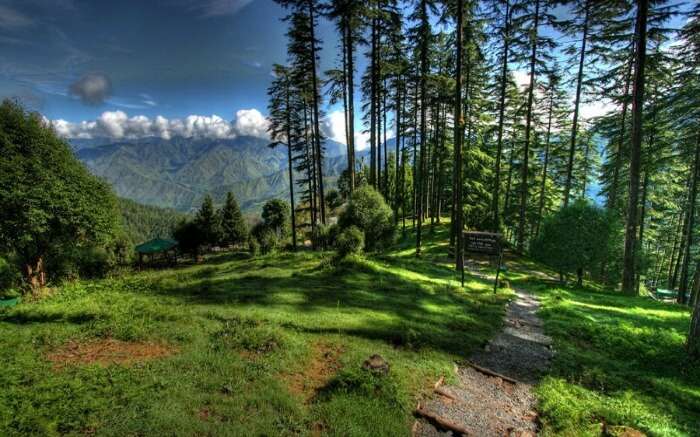 Things to do in Dhanaulti ;–
Nature Walk in Dhanaulti Eco Park: If you finding places to visit in Dhanaulti, you must go the Dhanaulti Eco Park also called Eco parks of Amber and Dhara. The twin parks – Amber and Dhara, Both the gardens have been developed and are maintained by the Forest Department of Uttarakhand. The Eco parks with beautiful deodar tress and cedar trees, there's no way you can miss casual strolls and small walk in these gardens. Dhanaulti Eco Park is a lot of open area for kids, they can run around and play games, Dhanaulti Eco Park is making it the top choice among the many families or tourist who come here for holidays or weekend getaways.
Camping in Dhanaulti: If you are planning a complete adventure vacation in Dhanaulti, so must go with stay in camps, you will find many camp site here to stay or you will also find Kanatal Heights Camp site, this campsite located at Mussoorie to chamba road in kanatal, kanatal to dhanaulti is just 9km by road. Kanatal Heights is one of the best adventure camps in Kanatal. Kanatal Heights is one of the most exciting and famous places to visit in Dhanaulti and Kanatal for campers and nature enthusiasts. Best easy way to reach Dhanaulti is via Rishikesh.
Adventure Activities in Dhanaulti: At Dhanaulti Eco Park, there are plenty of adventure activities that have been made available for tourist who visit here. In Dhanaulti Eco Park you can find adventure activities like horse riding, Burma bridge, rappelling, and hiking. These are the famous places to visit in Dhanaulti, You can also find many places to visit in Dhanaulti.
Surkanda Devi Trek :-  Dhanaulti is famous for many adventure activities, out of which trekking is the most interesting part to experience. Its a 4 km trek one sided crossing the dense forest.  the 360 degree view from top will give you heavenly feeling. So, don't forget to  explore this trek on your next visit.
Tehri Dam :- For a charming outing in Dhanaulti, the Tehri Dam is perhaps the best spot you can go to. Encircled by the tall slopes and wrapped up in the midst of lavish green gardens, the Tehri Dam is an extraordinary beautiful spot that you can go to. An ideal spot to go to for picnics and a loosening up occasion, you can likewise partake in a ton of water exercises here.
Thanks